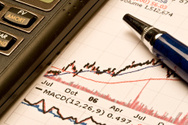 There are various types of investment – some will be right for you and some won't. Richardson Finance is available to discuss all types of investment options available to you, focusing on the solutions that satisfy your needs.
We will discuss your attitude to risk and what you are trying to achieve with your investments. Perhaps you are looking for an investment to provide money for a specific purpose in the future. Alternatively, maybe you want to protect your capital sum with the option of reasonable growth. There's a list as long as your arm of investment options open to you, and here are some of the most common choices:
Deposit Accounts
An Post
Government & Corporate Bonds
Capital Guaranteed Funds
Investment Funds
Savings Plans
Property
Shares
Richardson Finance are also authorised share dealers and can assist you in buying and selling any types of shares.